Foundation Repair for Home Builders
Texas' soil is as buck wild as its weather. That's why you should turn to the #dirtnerds of Perma Pier — no one knows Texas soils like we do.
Foundation Repair for Home Builders
Our foundation repair experts specialize in understanding the construction process of new homes, including: site drainage, retaining walls, grading around a home, lot development, and land development as a whole.
The most important task for any evaluator working with a home under warranty is not to determine if a slab has moved, but to determine whether that movement is within warranty standards. Our builder division specialists use an evaluation process that consists of a full assessment of the home, property, and site specific issues that could be affecting the foundation.
At Perma Pier, all our repair plans are engineered repairs and will come with a report from a licensed, third party engineer.
Our foundation solutions are unmatched- we always provide a lasting repair. Our technical knowledge of soils, slab construction, and concrete strength allow us to perform repairs without over-engineering the repair plan- we provide you with a safe and more permanent solution using fewer piers than most of our competitors.
Most repairs are accomplished without disturbing the interior of the home. Interior piers are installed by tunneling from access points around the exterior of the home. This allows us to install piers without breaking through the floors inside the home, saving your homeowner's time, money, and extra headaches.
Black Tie Plumbing
We haven't even told you about Black Tie Plumbing yet. Meet the other half of our dirt nerd team! Our partner plumbing company allows Perma Pier to offer complete foundation solutions to our clients. They are underground plumbing specialists that can provide everything from under slab repairs to leak locates.
Combining the repairs of the foundation and plumbing system also translates to savings for the builder and/or homeowner because our tunneling crews can work together to effectively expose all plumbing lines while tunneling to install interior piers. We'll also provide you with a plan that will address the entire repair process, eliminating the confusion that comes from making two independent companies coordinate their efforts.
While working with Black Tie Plumbing is not a requirement, we're confident that our team of #dirtnerds offer the best solutions to whatever problems arise.
Home Builder Associations
Our dirt nerd team is heavily involved in many builder organizations throughout Texas to give back to the industry that gives us so much support. Perma Pier is a proud member of:
Dallas Builders Association
Greater Fort Worth Builders Association
Greater Houston Builders Association
Greater San Antonio Builders Association
Home Builders Association of Greater Austin
Get An Evaluation
Step-1
Property Evaluation
Evaluations done at no cost to you.
Step-2
Plan of Repair
Tailored plans based on your timeline and budget.
Step-3
Get Shift Done
#dirtnerd team executes the repair plan.
Step-4
Foundation Maintenance
Learn proper care for your property
#SHIFTHAPPENS, We've Got You Covered
Perma Pier Foundation Repair has been serving the Austin, Dallas, Fort Worth, Houston, and San Antonio areas since 1992. We have transferable lifetime warranties designed to give you, the homeowners of Texas, peace of mind.
Warranty Options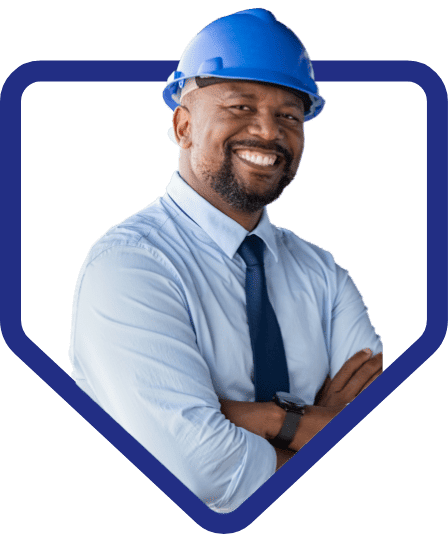 Listen to our satisfied customers
Jennifer A.
"The inspection determined that the foundation would have no need of repair! I appreciate their honesty and plan to give them my business should I ever need foundation repair in the future."
Jeremy P.
"Perma-Pier did an outstanding job with our foundation repair about 10 years ago. They came back to do an adjustment when we sold the house last year. The adjustment cost nothing and they were really easy to work with. Highly recommend."
Lashonda B.
"I've had a great experience with Perma Pier. I felt confident in what I needed to do with my foundation. They were focused and took care in the work they were doing."
Kelly P.
"They repaired the foundation and then walked me through the finished product, what to expect next and what was done. My wood floors looked like nothing had happened as did my yard! Thank you so much!"
Frequently Asked Questions
How does foundation repair work for builder homes?
Perma Pier works directly with the builder and/or their warranty company to ensure the homeowner has the smoothest foundation repair experience.
Who do I call for foundation repair?
If your home was purchased through a builder, we recommend reaching out to your builder to inquire about their warranty process. Feel free to let the builder know that you would prefer to work with Perma Pier if possible.