Texas Foundation Repair Experts
No one knows Texas soils like we do
30,000+ Foundation Repairs
#1 Choice for Homebuilders in Texas
Professional Grade Evaluation
Let's Get Started
"*" indicates required fields
Listen to Our Satisfied Clients
Jennifer A.
"The inspection determined that the foundation would have no need of repair! I appreciate their honesty and plan to give them my business should I ever need foundation repair in the future."
Jeremy P.
"Perma-Pier did an outstanding job with our foundation repair about 10 years ago. They came back to do an adjustment when we sold the house last year. The adjustment cost nothing and they were really easy to work with. Highly recommend."
Lashonda B.
"I've had a great experience with Perma Pier. I felt confident in what I needed to do with my foundation. They were focused and took care in the work they were doing."
Kelly P.
"They repaired the foundation and then walked me through the finished product, what to expect next and what was done. My wood floors looked like nothing had happened as did my yard! Thank you so much!"
Texas Foundation Repair Services
#SHIFTHAPPENS, We've Got You Covered
Perma Pier Texas Foundation Repair has been serving the Austin, Dallas, Fort Worth, Houston, and San Antonio areas since 1992. We have transferable lifetime warranties designed to give you, the homeowners of Texas, peace of mind.
Warranty Options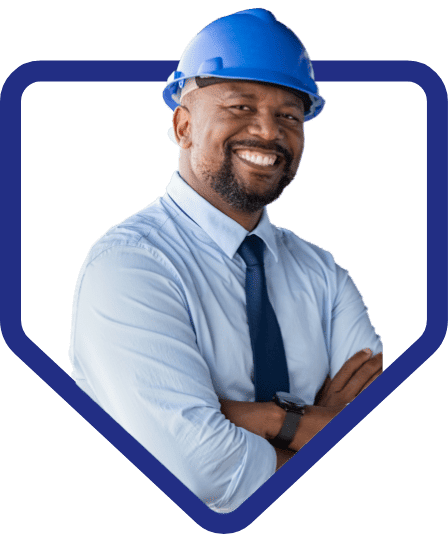 Dirt Nerds of Texas
We're the only Texas foundation repair company that employs staff trained in geological science. Our team of #dirtnerd receives extensive training in the science of Texas soils. Anyone can lift a home, but we can also help you understand how to take better care of your foundation- no matter where you are in Texas.
More About Us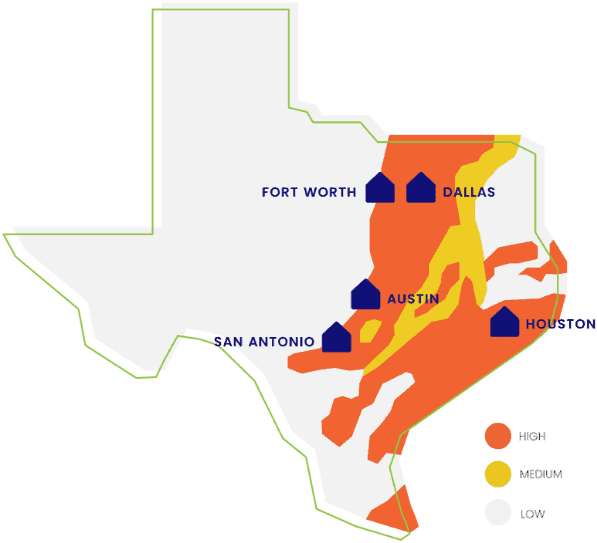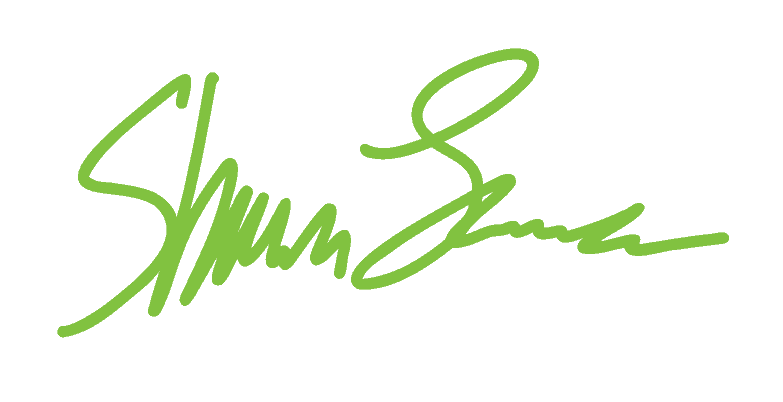 "Customers love working with us because we are clear about expectations, hurdles, and the ever evolving project as it happens. We promise to provide that communication required to make you feel at ease. The satisfaction that comes with solid performance of a job well done 10, 15, and even 20 years down the line is what makes it all worth it."
Shawn Lawson
Step-1
Property Evaluation
Evaluations done at no cost to you.
Step-2
Plan of Repair
Tailored plans based on your timeline and budget.
Step-3
Get Shift Done
#dirtnerd team executes the plan of repair.
Step-4
Foundation Maintenance
Learn proper care for your property.
Adaptability
Ingenuity
Reliability
Integrity
Responsiveness
Professionalism
Adaptability
Ingenuity
Reliability
Integrity
Responsiveness
Professionalism
Signs of Foundation Problems
To repair or not to repair? That is the question! Keeping an eye out for early signs of foundation repair will save you a lot of money and time in the long run. Some signs that you might need to schedule an evaluation are:
Stair-step cracks in the walls
Uneven or sloping flooring
Doors and windows that stick or won't close
Cracks in the masonry work
Plumbing leaks/issues
Gaps between your siding or roof
Learn More
Frequently Asked Questions
What types of foundation repair do you offer?
We don't believe in one-size-fits-all. We offer various services for the various soils and foundation issues, including: concrete or steel piers, drilled or pressed piers, mud jacking and concrete leveling, drainage systems, landscape solutions, retaining walls, and more.
How much does foundation repair cost?
This depends on many factors such as the type of foundation you have, the issues you're experiencing, the soil around your home, and other environmental factors. A thorough Perma Pier inspection can pinpoint the issue and give you an accurate cost estimate.
How can I maintain a healthy foundation?
This has a lot to do with the soil, plants, trees, water, and slope of land/drainage around your home. A soil assessment can help determine if you need some adjustments made to ensure your foundation stays sound for years to come.