The Top-Rated Pearland Foundation Repair Company
Fast & Effective Pearland Foundation Repair
If you want your home to last, you need to take care of its foundation. Partner with a reliable company that focuses on foundations, like Perma Pier. With an extensive knowledge of Texas' unique soil, we can offer the very best solutions for your home. Our team in Texas will investigate and repair any issues with your foundation so that your Pearland home has a solid foundation for years to come.
No-cost foundation inspections
We're local, licensed, and insured
A team with endless Texas soil knowledge
Foundation Services We Offer
We Know Texas Soil
With Perma-Pier teams in Dallas-Fort Worth, Austin, San Antonio, and Houston we are able to take our knowledge of each Texas region's soils, assess the impacts they have on your commercial or residential property.
More About Us
Exceptional warranty Offerings
We understand a foundation repair warranty is only as good as the company that offers it. Perma-Pier Foundation Repair has been serving the Dallas, Fort Worth, Arlington, Houston, San Antonio, and Austin areas since 1992 and has a solid reputation to back its warranty.
Warranty Options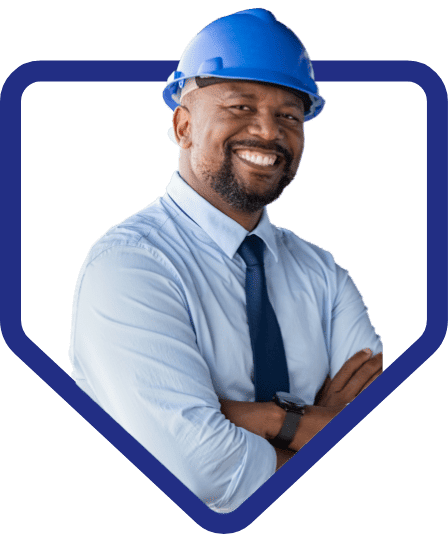 Our Association Partnerships
NATIONAL ASSOCIATION OF HOME BUILDERS
Texas Association of Builders
Greater Ft Worth Builders Association

Customized Foundation Solutions Catered to Your Home
Choosing the right foundation repair company in Pearland, TX, is critical to ensuring that your home has a solid foundation that lasts. When you have foundation issues, we'll send a #DirtNerd to your home to inspect and identify the best possible solution that will address your specific needs. Our free inspections offer the insight we need to get you the most accurate condition of your foundation and what needs to be done to remedy it.

Trust the Texas Soil Experts
The foundation of your home is only as strong as the soil it's built on. That's why our team in Texas has extensive knowledge of the different types of soils in our state and how they can affect your foundation. With this expertise, we can offer tailored solutions that will work best for your home and its unique situation. 
Frequently Asked Questions
Do I really need foundation repair?
Maybe! If your home is a tenth of an inch out of level, you don't need to pull out your wallet just yet. But if your home's foundation has significant damage from the soil heaving or contracting, it's best to tackle the problem before it snowballs into a bigger one. The last thing you want is to have to replace windows, doors, counters, etc. because you didn't have the right foundation solutions.
For how long do I have to move out for foundation repair?
Foundation repair is less intrusive than it seems. In most cases, foundation can be repaired through tunnels dug around the perimeter of the property. Our team will come out, tunnel outside of your property, go under it to fix the foundation, then close the tunnel back up. You won't even remember we were there.
Do cracks mean foundation problems?
Not necessarily. Some cracks, like stair-step cracks on the outside of windows, can be more indicative of foundation problems. Others are just cracks caused by the normal settling of your property. If you're unsure, it's best to call an expert for some peace of mind.
What causes foundation problems in Texas?
The major causes of foundation issues are landscaping, irrigation, drainage, weather, and plumbing. Everything from the roots of your trees to the way your drainage and irrigation are set up will be a huge factor on the health of your foundation.