Burleson Foundation Repair
Fast & Effective Burleson Foundation Repair
A damaged or sinking foundation can be a homeowner's worst nightmare. If you've found yourself in this sticky situation, you thankfully have a local solution with Perma Pier Foundation Repair of Texas. With over 30,000 successful foundation repairs completed across Texas and hundreds of 5-star reviews, you can trust that our team will take care of your Burleson property when #ShiftHappens.
FREE foundation evaluations
Comprehensive Financing Options
Texas Soil Experts
Foundation Services We Offer
We Know Texas Soil
With Perma-Pier teams in Dallas-Fort Worth, Austin, San Antonio, and Houston we are able to take our knowledge of each Texas region's soils, assess the impacts they have on your commercial or residential property.
More About Us
Exceptional warranty Offerings
We understand a foundation repair warranty is only as good as the company that offers it. Perma-Pier Foundation Repair has been serving the Dallas, Fort Worth, Arlington, Houston, San Antonio, and Austin areas since 1992 and has a solid reputation to back its warranty.
Warranty Options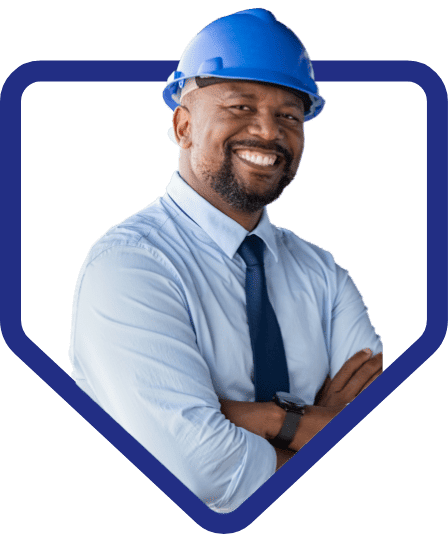 Our Association Partnerships
NATIONAL ASSOCIATION OF HOME BUILDERS
Texas Association of Builders
Greater Ft Worth Builders Association
Science-Backed Solutions for Your Burleson Property
Whether you're dealing with foundation issues at your home or commercial property, the last thing you want is a cookie-cutter approach that leaves you high and dry in a few months. The Perma Pier team is the only foundation repair company in Texas with staff members trained in geological science. We take a closer look at the "why" behind your foundation issues so that you get a personalized result that lasts a lifetime. Since we understand what caused your foundation damage in the first place, we ensure it won't happen again in the future.
Reliable Service That Puts You at Ease
When it comes to the structure that quite literally keeps your home on solid ground, you can't afford to cut corners with unreliable or low-quality contractors. Perma Pier has built a reputation as the most trusted foundation repair service in Burleson, TX, and we are committed to proving our reputation on every single project. We want you to feel just as confident as we are in our services, so you can always expect impressive warranties, individualized service plans, and prompt communication. The #DirtNerds at Perma Pier have your best interests at heart.
Frequently Asked Questions
Do I really need foundation repair?
Maybe! If your home is a tenth of an inch out of level, you don't need to pull out your wallet just yet. But if your home's foundation has significant damage from the soil heaving or contracting, it's best to tackle the problem before it snowballs into a bigger one. The last thing you want is to have to replace windows, doors, counters, etc. because you didn't have the right foundation solutions.
For how long do I have to move out for foundation repair?
Foundation repair is less intrusive than it seems. In most cases, foundation can be repaired through tunnels dug around the perimeter of the property. Our team will come out, tunnel outside of your property, go under it to fix the foundation, then close the tunnel back up. You won't even remember we were there.
Do cracks mean foundation problems?
Not necessarily. Some cracks, like stair-step cracks on the outside of windows, can be more indicative of foundation problems. Others are just cracks caused by the normal settling of your property. If you're unsure, it's best to call an expert for some peace of mind.
What causes foundation problems in Texas?
The major causes of foundation issues are landscaping, irrigation, drainage, weather, and plumbing. Everything from the roots of your trees to the way your drainage and irrigation are set up will be a huge factor on the health of your foundation.